Have an understanding of the ski equipment
Move in several ways with your skis, on a small sloped terrain
Put on and take off skis on your own
Use your first ski lifts
Control your speed by making turns that mimic the movement of a snake
Slide with the skis parallel, facing the slope, and stop with a snowplough turn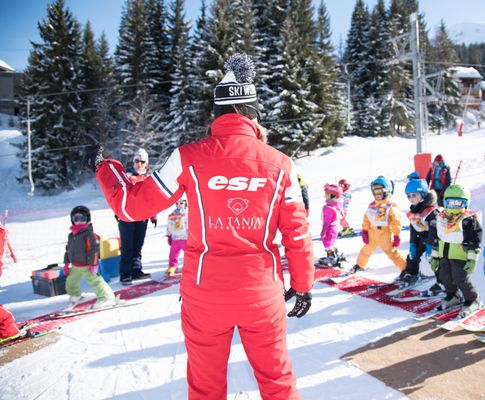 5, 6 or 7 group lessons

MORNING OR AFTERNOON

From Sunday or Monday to Friday or Saturday
From Piou-Piou to Ourson level

Morning : 9:15am - 11:45am

or Afternoon : 2:15pm - 4:45pm

Medal included

Piou-Piou / Ourson Club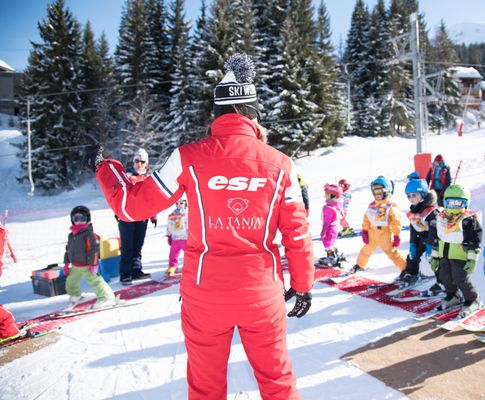 5, 6 or 7 group lessons

MORNING OR AFTERNOON

From Sunday or Monday to Friday or Saturday
From Piou-Piou to Ourson level

Morning : 9:15am - 11:45am

or Afternoon : 2:30pm - 5pm

Medal included

Piou-Piou / Ourson Club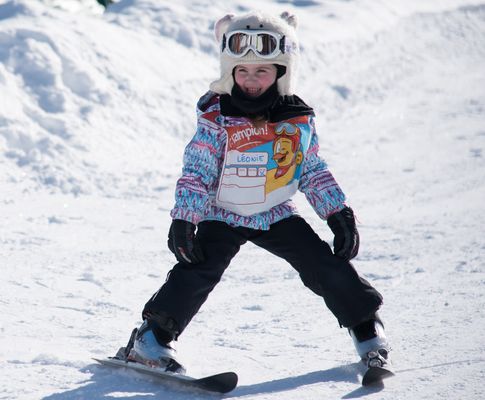 Full day : 5, 6 or 7 group lessons

Morning and afternoon

From Sunday or Monday to Friday or Saturday
From Piou-Piou to Ourson level
Morning : 9:15am - 11:45am
and Afternoon : 2:15pm - 4:45pm
Medal included
Piou-Piou / Ourson Club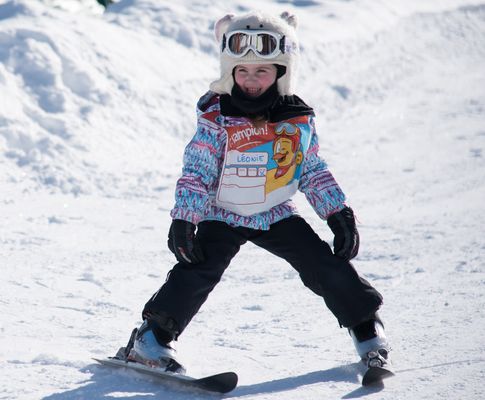 Full day : 5, 6 or 7 group lessons

Morning and afternoon

From Sunday or Monday to Friday or Saturday
From Piou-Piou to Ourson level
Morning : 9:15am - 11:45am
and Afternoon : 2:30pm - 5pm
Medal included
Piou-Piou / Ourson Club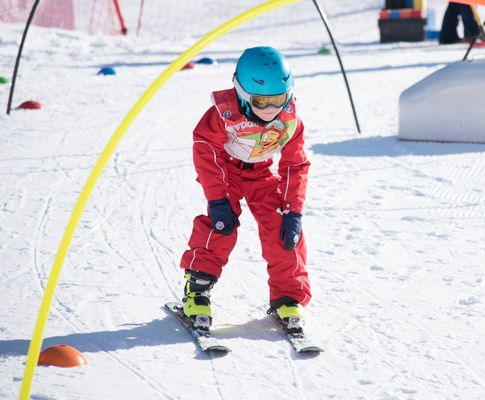 5 group lessons

MIDDAY
From Monday to Friday

From Piou-Piou to Ourson level
Midday : From 12.00pm to 2.00pm

Medal included
Piou-Piou / Ourson Club
Lessons provided from 4 students.
esf la Tania reserves the right to modify the service or the duration of the lessons if there are less than 4 registered students for the same level.
Prices do not include: lift passes, equipment rental, insurance in case of accident.

Health form to be completed before your arrival via our online form

The options are proposed during the booking, after the choice of the lessons.

For the Piou-Piou / Ourson Club, at the beginning of the week, children don't need a lift pass. The instructor will let you know when it is necessary.

Half-day trial at the Piou-Piou Club: booking at the esf office (subject to availability)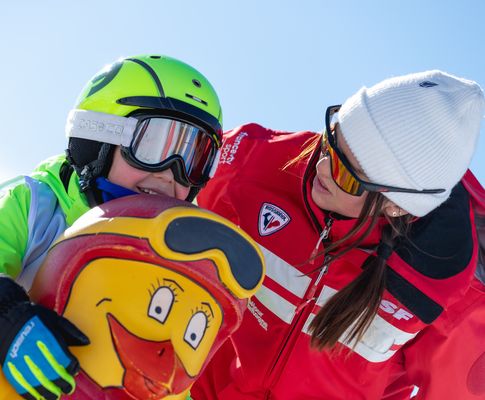 Half-day trial
MORNING OR AFTERNOON
Sunday or Monday

Morning : 9:15am - 11:45am
or Afternoon : 2:15pm - 4:45pm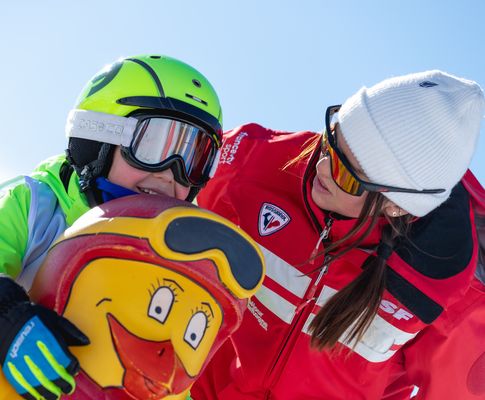 Half-day trial
MORNING OR AFTERNOON
Sunday or Monday

Morning : 9:15am - 11:45am
or Afternoon : 2:30pm - 5:00pm